Contemporary Renaissance
Remen Chopra | Vibha Galhotra | Sonia Jose | Monali Meher
Curated by Veeranganakumari Solanki
1st December 2012 – 15th January 2013
Casa Masaccio, San Giovanni Valdarno (Ar) Italy
–
Programme:
Palazzo Arnolfo: 6:00 pm
Welcoming address: Maurizio Viligiardi, Mayor of San Giovanni Valdarno | Enrico Rossi, President of Regione Toscana; invited | Shri Debabrata Saha, Ambassador of India to Italy
Panel Discussion:
Residencies as an Exchange Platform (in context – Asia and Europe)
Panelists:
Maurizio Bortolotti | Art curator, writer and Professor at NABA Milan
Saretto Cincinelli | Art Curator
Mario Cristiani | Galleria Continua co-founder
IllySustainArt Project
Isin Onol | Art curator, writer – Turkey, Vienna; curator of 4th Sinopale Biennale
Nicola Trezzi | US editor of Flash Art and curator of Prague Biennale 5
Veeranganakumari Solanki | Art curator and writer; Contemporary Renaissance curator
Moderator: Roney Simon | MK Search Art co-founder and President of Indo-European Association of Fashion and Design
Casa Masaccio: 7:00 pm
Opening Reception
–
Curatorial note:
San Giovanni Valdarno, the Tuscan town in the Arno valley in the historic district of Arezzo, traces a personal and significant association with art, culture and architecture. Being the birth place of the famous Renaissance artist Masaccio (b. 1401), there is a significant and protracted relationship with changing art movements and practices that integrate themselves within the inherent art and culture of this town. Though San Giovanni Valdarno was founded in 1296 by the Republic of Florence, it has integrated itself with cultures and influences from the surrounding regions, thereby imbibing multicultural elements from the very beginning. The architectural layout of the historic centre of the town was created by Arnolfo di Cambio based on the layout of Roman cities with a piazza forming the centre with two main roads on either side from which the town extends via secondary streets. Though San Giovanni Valdarno is an industrial town, it preserves its cultural and artistic heritage.
Artists and art movements over the centuries has been influenced by historic events, political turmoil and contemporary happenings. Artists integrate personal views and ideas into a universal language through their art practices, similar to the history of the town of San Giovanni Valdarno.
During the residency at Casa Masaccio, the artists have explored and excavated, through ideas and research, the historic nature, architecture and art of the town to integrate it into their personal art practices. Maintaining an identity of their own, the artists have created a dialogue that engages with San Giovanni Valdarno, its culture and people; and at the same time realised the development of new contemporary ideas and forms through their art. The works created during this period adopt a language that merge into the history of the town, but at the same time maintain universal identities of their own.
–
Artists – brief information:
Remen Chopra |
Casa Masaccio: Remen Chopra draws deeply from the Renaissance period and school of thought, which was very central to San Giovanni Valdarno, the birth town of Masaccio. Her works resemble a detailed report of the artist's impressions and connections with the intensity of the laws of universe. These complexities and layers of the universe become paths of departure, and central to the course. Rendering it through the theatrical realm, Chopra enacts the act of cleansing in her work to step into the second birth of spiritual awakening. This work becomes the beginning of a yearning for the ideal, conveying the impressions of the new Renaissance.
Brief bio: Born in New Delhi, and educated at the School Of Visual Arts New York, Remen Chopra naturally tends to combine diverse mediums like drawing, photography, painting, sculpture and installation to create works that are visually as layered as their conceptual depth. The treatment of her materials creates sensations and textures that allow the innovations to visibly layer beyond the surface. This furthers the need to make the content evident for the viewer, even if drawn from an intensely private and thoughtful place to be available and assessed. Driven by her search for a new sense of harmony in a post modern world harried by fragmented confusion, Remen Chopra's concepts manifest the composed collective of her imagination.
Chopra has exhibited her works internationally in solo shows and group exhibitions. She is based in New Delhi, India
Vibha Galhotra |
Casa Masaccio: Vibha Galhotra's art practice addresses trans-cultural in the global local specificity. She focuses on the context of displacement, nostalgia, identity, existence construction or deconstruction, the banal cultural condition in, around environment of negotiations in the new constant changing world. The works Galhotra has created during the residency are from her series 'Orbis Unum'. Through this work, the artist has attempted to replace, deconstruct and dissolve the existential thought of the world of differences, religion, hierarchy, borders and power. Galhotra has drawn from the chastity of white to re-design the flags for One World, where the cultural and social symbols of geo-political places are denoted but not differentiated. The artist draws a reference from Einstein's statement; "the acceleration of free fall with respect to the material is therefore a mighty argument that the postulate of relativity is to be extended to coordinate systems that move non-uniformly relative to one another . . . ."
Her Re-birth Day project, inspired by Michelangelo Pistoletto's Third Paradise engaged the first public art interaction for the people of San Giovanni Valdarno, who participated in the creation of this work on 16th and 17th November 2012. The work will be exhibited in San Giovanni Valdarno on 1st December and on Re-birth Day – 21st December 2012. The interaction of the people with this work will extend into the artist's concept of her Orbis Unum series.
–
Brief Bio: Galhotra's work expresses the fusion of science and spirituality through the collective concern of schizophrenic spaces and effects on culture and human values. Her work crosses the dimensions of art, ecology, economy and activism. Though she claims that she is an artist but not an activist, there is a hint of activism or social responsibility. Her work is inspired by her social existence and concern towards this fast growing urban development and depleting living environment. She employs various medium, from photography, animation and found object to performative objects, installation and sculpture conceptually and symbolically to create experiential spaces.
Galhotra has exhibited internationally in biennales as well as national and international solo exhibitions and collaborations and her works have been published widely. She is the recipient of the Scholarship for Young Artists, HRD, Department of Culture, India and the Inlaks fine arts award. Currently, she has an ongoing solo exhibition Metropia at Southeastern Center for Contemporary Art (SECCA), North Carolina, USA.
Galhotra lives and works in New Delhi, India.
–
Sonia Jose |
Casa Masaccio: Sonia Jose's work during the residency at Casa Masaccio is a creation of her impressions of her immediate surroundings. Through her sensitive ability to absorb her surroundings, Jose has translated her observations of the architecture and diverse history of the associations of San Giovanni Valdarno with other towns and cities in Italy into her works and installation. The vitality of the centre and the knowledge of a trusted structure within the unknown is something that takes shape in Jose's works, signifying the connection of the contemporary re-birth (Renaissance).
–
Brief Bio: Drawing inspiration from everyday life and experiences, Sonia Jose's art practice relates to the environment and personal/social history. Her work stems from a need to preserve and acknowledge lived experience – she is particularly drawn to the intimate and overlooked circumstances that surround routine life practices. Working with varied media that includes drawing, painting, sculpture, photography, video and installation – she investigates the relationships, exchanges and politics between place, architecture, object and individual.
Jose graduated in fine art from the Srishti School of Art Design and Technology, Bangalore. She has exhibited her works internationally and nationally in various biennales and exhibitions and has also held several solo exhibitions in India. She was awarded the Robert Bosch Art Grant for her art project 'A place called home' in 2009.
She lives and works in Bangalore, India.
Monali Meher |
Casa Masaccio: At this month long Casa Masaccio artist residency program, Monali Meher portrays the site- specific aspects of San Giovanni Valdarno. In her short period of time here; the artist draws from her experience with the new surroundings, its nature, and architecture, interiors of spaces as well as people and their customs. In spite of Meher's physical appearance – which is fleeting or still – the emphasis is on the surrounding and its symbolic nature. These are reflected in her photographs and video works, which she has created during the residency. This series of works also reflects the performative nature of her art practice.
Brief Bio: Monali Meher studied at Sir J.J. School of Arts, Mumbai, 1990. In 1998 received 'Unesco -Aschberg' Residency in Vienna by Federal Chancellery for Arts and Science and performed her 1st performance,' Reflect: A personal window display', at Jehangir art gallery in Mumbai with the statement, 'Nothing is permanent & it's a nature's law'. Since then she has exhibited her performances internationally at museums and institutes.
Meher's mediums vary from performance, video, photography, Installation and drawing. The aspects of site specificity, time, and changing identity, process & hybridization are important factors in her work. Her works and practice have been published extensively and she has participated in international in solo exhibitions as well as group exhibitions in museums and biennales. In 2000-'01 received residency at Rijksakademie Van Beeldende Kunsten, funded by Dutch Ministry foreign Affairs & Nuffic, Huygens grant, in Amsterdam. Meher is based in Amsterdam.
–
Curator's bio:
Veeranganakumari Solanki is an independent curator and art-writer; based in Mumbai, India. She studied English Literature (B.A) and holds post-graduate diplomas in Indian Aesthetics; Art Criticism and Theory; and M.A History. Her curatorial experience has involved research on Emerging Asian and international artists and art practices, as well as Indian Modern and Contemporary Art. Solanki was a participant of the first Gwangju Biennale International Curators' course, and has curated and co-curated exhibitions in India as well as internationally. She is the recipient of the first IllySustainArt Curator's prize (2011) and the 1st Annual ALICE (Artistic Landmark in Contemporary Experience) Public's Voice Award 2012 for best Emerging Curator.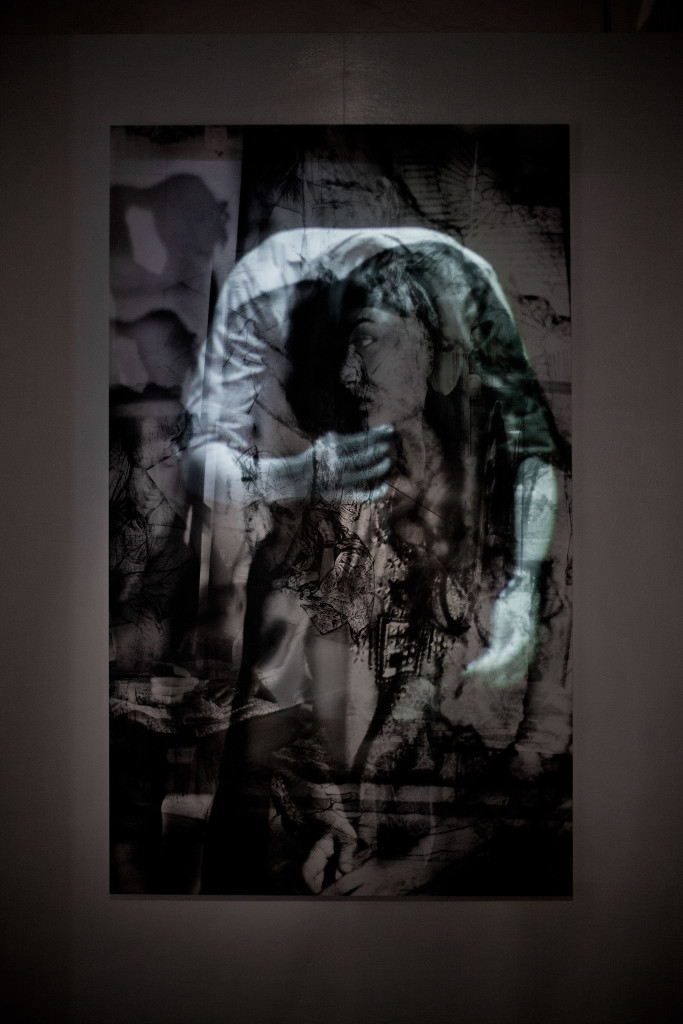 Remen Chopra, The Beginning, 2012, Archival print of photo rag paper and sound installation, 97.5x150 cms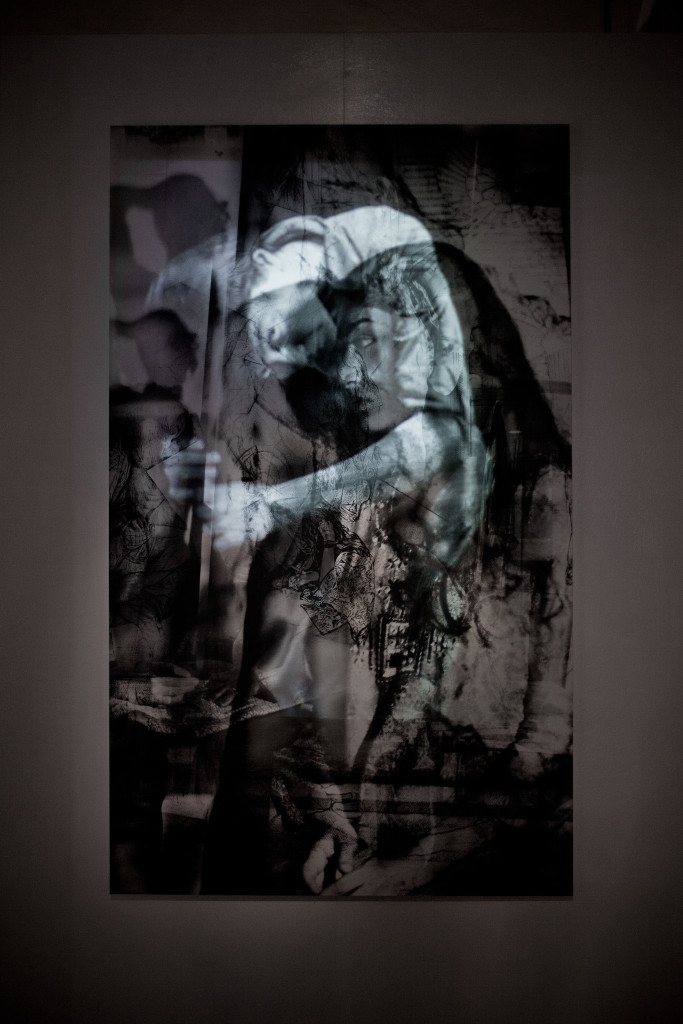 Remen Chopra, The Beginning, 2012, Archival print of photo rag paper and sound installation, 97.5x150 cms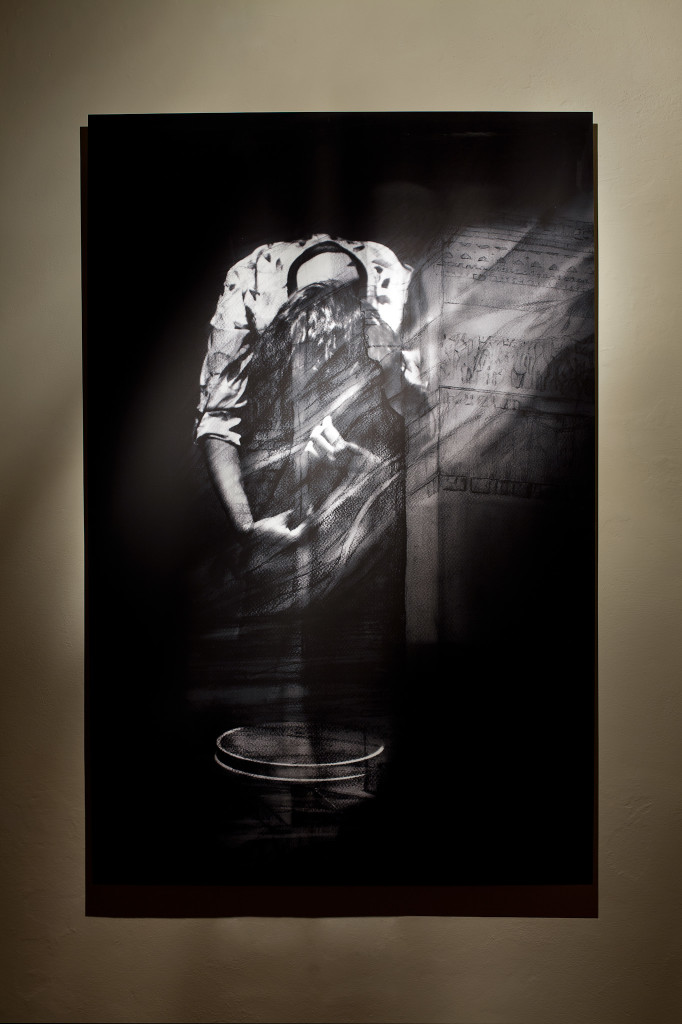 Remen Chopra, Beginning, 2012, archival print on photo rag paper and single channel video projection, 90x150 cms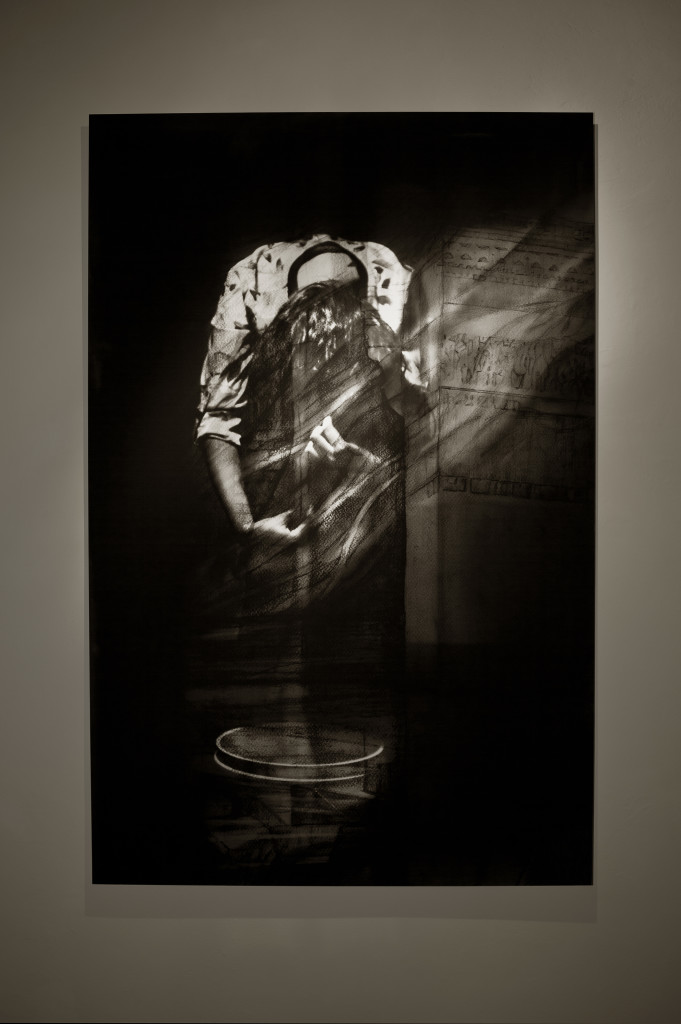 Remen Chopra, Beginning, 2012, archival print on photo rag paper and single channel video projection, 90x150 cms